Artificial Intelligence has been a hot topic for decades. Up until now though, it's really been one of those things that still occupied the realm of science fiction, with very little traction in the real world.
Yeah, yeah, 'the robots are coming'. 'AI is on its way'…
Well, we might have just reached a genuine arrival point ladies and gentlemen.
Not only has AI taken conceptual leaps and bounds of late, over the last few years we've also seen a host of tools and software products with machine learning functionality hit the market.
While some of the latest tools have rather rudimentary AI capability, businesses can now be empowered through a vortex of novel solutions and reach new heights in automation.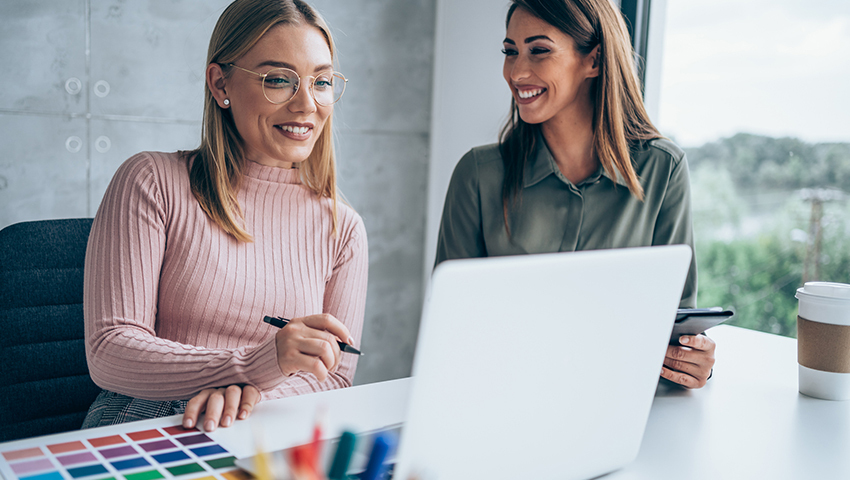 AI ad creation tools
There are now a range of tools out there that use continuous machine learning to create the best performing digital ads possible.
How do they work?
AI-based ad generation tools learn from the search engine's best-performing ads – and continue to learn as content, algorithms and tastes evolve.
From their real-world machine learning, the generation tools then create visual ads from your inputs which understand the ideal positioning of logos, text, colour schemes, and product images to maximise the chances of conversion.
Many tools also feature advanced data analysis, capital deployment, and are fully geared to maximise ROI.
So, if you have the basic brand elements to create online ads but aren't sure of the best way to present them or get the best conversions – it might be worth trying AI powered ad generators.
Examples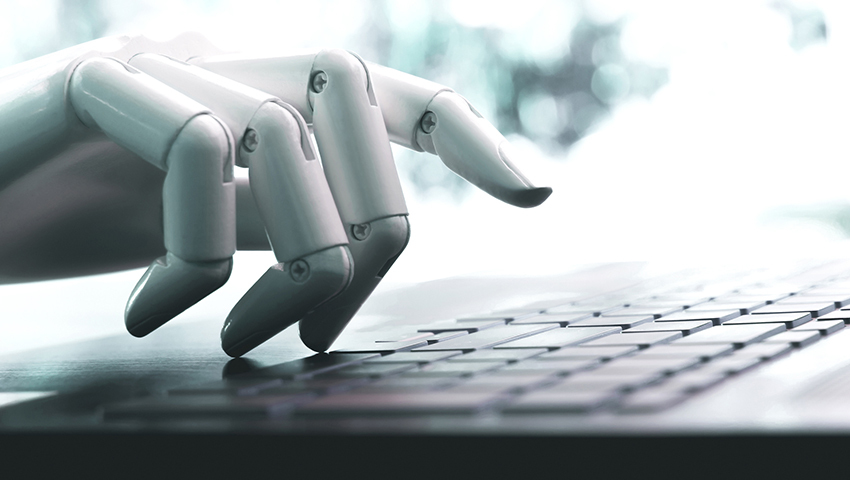 AI copywriting tools
We've seen a range of advanced AI copywriting tools explode over the landscape of late – allowing time and skill poor businesspeople to pump out copy based on intended output.
How do they work?
AI-based copywriting tools can generate a variety of writing styles including web copy, blogs, articles and social posts, based on inputs the user chooses.
Your tools can even create an article on a subject you choose, to a desired word length, containing requisite keywords for SEO purposes. Most of these new-wave copywriting tools use machine learning to scour existing web-based copy to mimic human generated text through 'natural language processing'.
As the text concocted from existing web text is never truly original, this copy is often used as a 'base' from which a human can tailor and correct.
While still not nearly as creative or powerful as a human copywriter, copywriting generators can certainly win a place in the armor of those who are time poor, or lack the resources to create copy from scratch.
Examples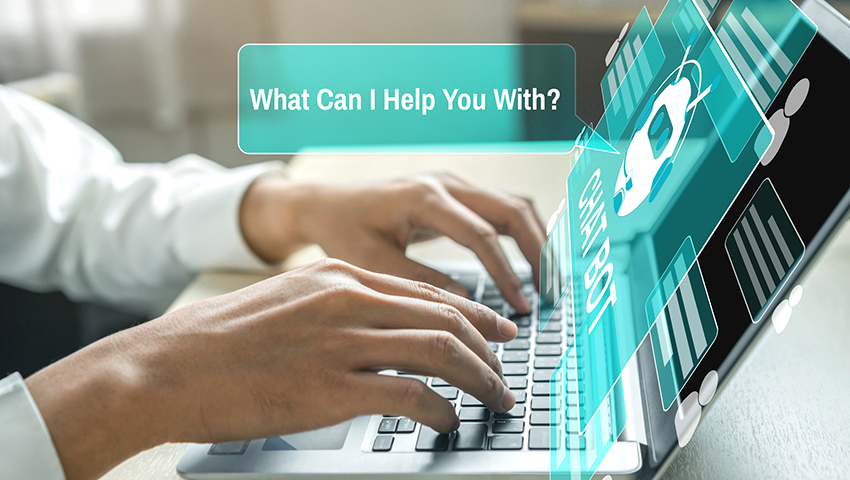 AI Chatbots
To keep your customers happy (by providing 24/7 information and interaction on your business website) you may decide to plug in an AI chatbot.
Not entirely dissimilar to AI copywriting tools, AI chatbots utilise instant messaging capability to answer questions naturally and direct users to information. They can also be used to drive sales and create data to analyse customer satisfaction.
How do they work?
By popping up on your website as an instant message, an AI chatbot figures out if the user requires assistance or what in particular they might be looking for (which can lead to quicker sales).
An AI chatbot analyses the responses while providing site navigation, customer support, sales assistance, and a variety of other query-answering tasks.
These conversations, using natural language and powered by machine learning, can then raise a human response when more information is required, or a more complex sales opportunity comes about.
Examples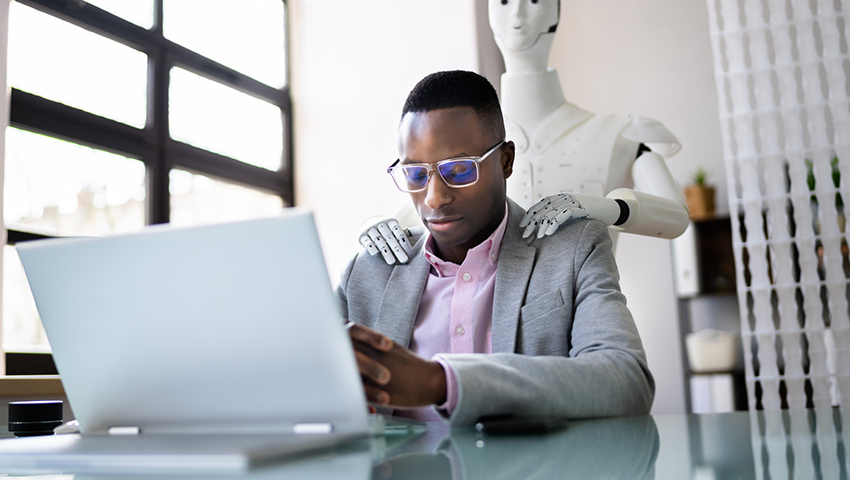 AI meeting assistants
With the proliferation of virtual meetings, in no small part due to the pandemic, we now have a glut of meetings and information to wade through and remember. AI meeting assistants can help transcribe, take important notes, and create actionable lists in every meeting you have.
How do they work?
AI meeting assistant tools vary in capability but will generally be plugged in to any type of virtual or audio meeting to help organise the conversation and interaction.
Not only can they transcribe meetings for later reference, they also become searchable knowledge databases. Furthermore, many tools will highlight and create action points so that important decisions and tasks don't get lost post-meeting.
Examples