Reckon Cloud POS is now BetterHQ!
We've taken all the POS features you love and integrated them with our scheduling software BetterHQ, to create the complete business solution. From scheduling to marketing, point of sale and invoicing – you can do it all on a single platform.
Affordable and easy to use POS software
All the point of sale features you need to grow your small business.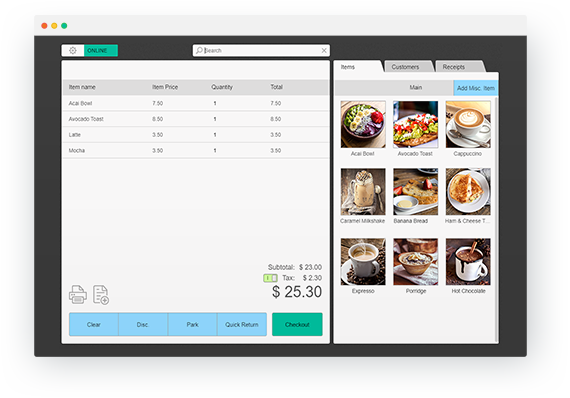 Set your business up for success with cloud-based point of sale software
All the features you need to run your business
Cash register
Customer profiles
Comprehensive reporting
User permissions
Inventory
Accept payments
Loyalty programs
Employee management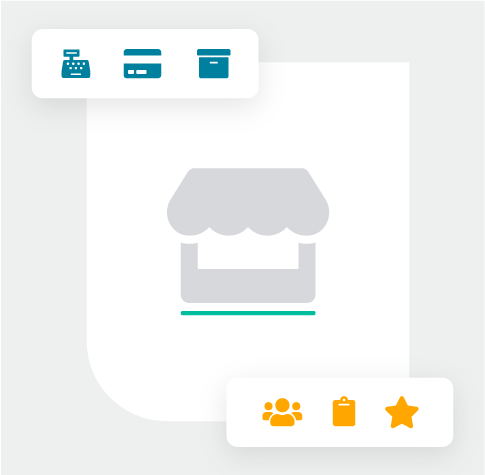 Point of sale software built for small business
Reckon Cloud POS is ideal for small businesses in the retail and hospitality industry including cafes, retail stores, sporting clubs and market stalls. It's easy to use and provides the flexibility to run POS on the go.
It also works offline, so if you lose your internet connection, your transactions are saved on the device and synced to the cloud the next time you're connected to the internet.
Sync with Reckon accounting software
Reckon Cloud POS can be run as stand alone point of sale software or integrated with Reckon One or Reckon Accounts Hosted for a complete overview of your financial position. It's easy to get started
Start using Reckon Cloud POS on a 14-day free trial and you'll be up and running in no time.
Frequently asked questions
What is a POS system?
POS stands for Point of Sale and at a very basic level means the area where a customer completes a transaction.
POS software can be thought of like a digital cash register, allowing business owners to process sales and take payments. POS software also typically includes other functionality related to running a store including inventory management, stock control, customer loyalty programs, reporting and employee management.
What is cloud-based POS software?
Traditional desktop point of sale software is downloaded onto one computer and physically connected to a cash register.
Cloud-based point of sale software can be directly accessed from the web and offers a streamlined system that works on most devices and gives users the ability to manage their POS anywhere there's a wifi connection.
Can I run POS software on any device?
Reckon Cloud POS sytem is a web-based point of sale software. This means your POS software will work on any device including a PC, Mac or iPad. All you need to do to get started is log in via a web browser e.g. Chrome.
What are the benefits of a cloud POS system?
Mobility
Using a cloud based POS system gives you the flexibility and mobility to take payments on the go e.g. at your customers table, or at a market stall.
24/7 access
Access your POS software anywhere, anytime even when you aren't physically in store. Simply log in to your account and you can see real-time sales figures and run reports or add new products or customers.
Beautiful, and intuitive
Cloud based POS software is still relatively new on the market so you get all the benefits of software that has been built with the latest design and user experience principles in mind.
The latest version
Reckon Cloud POS is automatically updated in the cloud. So you'll always use the latest version with no need to manually download new versions and features.
Online/Offline functionality
Reckon Cloud POS works online and offline so you never miss a sale even if you lose internet connection. Your data will automatically sync back to the cloud when your internet connection returns.
Cost effective
Reckon Cloud POS pricing works on a SaaS (software as service) pricing model.  So you pay a low monthly fee instead of larger upfront payment for your software licence.  Paying month to month also means you aren't locked into a contract and can cancel anytime.
Security
Your data is safely stored in the cloud so you won't be affected by theft or accidents to physical hardware. All data servers that have 24/7 security and several layers of encryption.
Integrations
Cloud based software makes it a lot easier to integrate add-ons or connect with other software applications. Reckon Cloud POS integrates with PayPal and Reckon One with more integrations coming soon.
Try Reckon Cloud POS today!
An affordable, easy to use point of sale software with everything a small business needs to grow.