21 MAY  – 19 JUNE 2019
Reckon Single Touch Payroll Seminars
We're helping you get Single Touch Payroll ready. Join us for a FREE information seminar at one of our 10 locations.
Is admin and red tape "killing the dream" that made you start your business in the first place? You're not alone – over half of our research respondents agreed. This is a concern, and it's why we're running the Reckon Single Touch Payroll Seminars.
With Single Touch Payroll (STP) coming soon, the biggest compliance change since the introduction of GST almost 20 years ago – we want to help businesses be prepared and understand the steps they need to take to ensure they are ATO compliant by 1 July 2019. You'll hear from industry experts on everything you need to know to be STP ready and leave the day knowing how to easily submit your STP reports to the ATO. And because we know how time-consuming it is to run a business, we will include practical advice on how to get 'in the zone' during this busy compliance period, overcome distractions that can impact efficiency and focus on growing your business. Register below for one of the free information seminars at a location near you.

Be educated
Learn all you need to know about Single Touch Payroll including what it means for your business, what you need to do to get ready, and what STP solutions are available to help your business be compliant with the ATO.

Get inspired
Hear insights on how you can build efficiency and walk away with practical approaches to help you, as a business owner to get 'in the zone' and spend more time running your business, rather than keeping up with admin.

Expand your network
Connect and network with other
business owners, accountants and bookkeepers in the industry. Share ideas and experiences on how to grow your business and further add value to
your customers.
Agenda
Register now
Secure your space below at one of our FREE STP information seminars at 10 locations across Australia.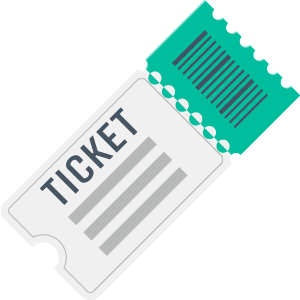 Sam Allert has always been a passionate advocate of Accounting and Business Management. As such, he has been actively assisting Advisors and Business Owners implement IT strategies to improve their businesses since 1999.
Sam was appointed to his current role as the CEO of Reckon in July 2018, accelerating the company's long-term strategy to offer small businesses and the advisor network with a complete suite of cloud solutions to grow and succeed.
Will Gilbert
National Sales Manager, Reckon
Will Gilbert has enjoyed enabling and transforming businesses of all sizes through the adoption of innovative technology since 2002.
A Fintech specialist, with a customer oriented focus, Will joined the Reckon Group in 2016 spending many months travelling to all corners of Australia, to learn and understand what is important to accountants, bookkeepers and
business owners.
Andrea Suarez
Customer Success Manager, Reckon
Andrea Suarez has been working with accountants, bookkeepers and business owners to help with onboarding and training to get the most value out of Reckon accounting software.
In the last 2 years, she's been involved in travelling nationwide for face to face training, live webinars and being interface with Reckon customers. She is dedicated in building relationships with clients and helping them transform the way they do business.
Contact us
If you have any questions regarding the Single Touch Payroll Seminars in Australia, please email our friendly events team.