SMALL BUSINESS RESOURCES
Budgeting tips for small business
3 min read
You simply can't have too many small business budgeting tips. For good reason too, a properly managed budget is your most important financial blueprint.
For those small businesses who budget effectively, there are innumerable rewards in terms of boosting savings and managing debt.
On the flipside, poor small business budgeting will inevitably lead to planning errors when you're mapping your business's expected profit, cashflow and debt. This could be financially catastrophic.
In short, fail to budget and your business could follow suit. However, budget well and you'll insulate yourself from unexpected expenses and cashflow issues and thrive through lean times.
Tips for sticking to a budget
We assume you have the basics of budgeting and budgeting tools laid down already, so we've outlined a few key tips and strategies to help you quickly improve your finances.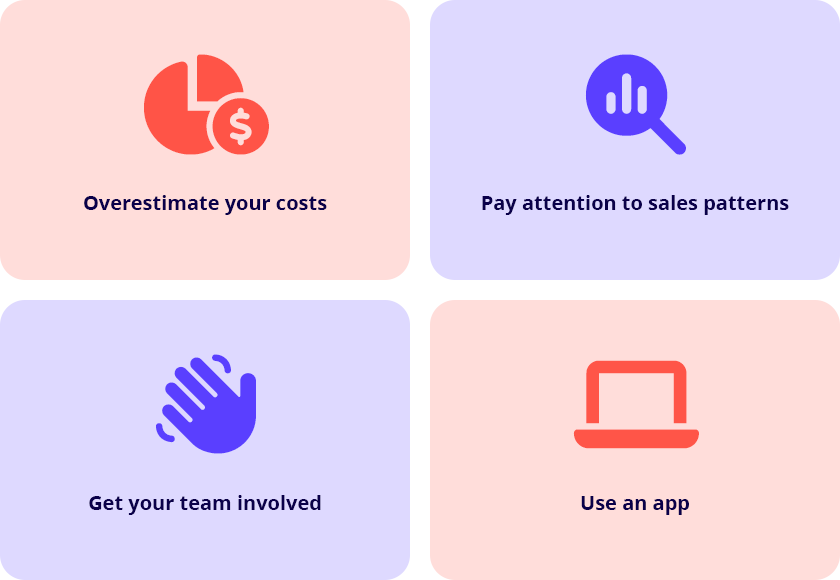 Overestimate your costs
Always overestimate your expenses. You really can't go wrong with this overarching rule. In fact, you can go very wrong without it. The rule? Overestimate everything in your budget, except revenue.
While an exacting and precise budget is always the ultimate aim, you'll also need to make assessments and estimations which will cause a degree of uncertainty.
When making such estimations always err on the side of caution as a general rule. It's easy to count chickens that haven't hatched – so don't overestimate sales or underestimate incidental, 'hidden' expenses. 
While an inexact budget can spell problems, an underestimated revenue stream will never go astray. Having more money than expected is never an issue and a great way to insulate yourself from cashflow problems. After all, it's prudent to hope for the best while expecting the worst, so always underestimate savings and overestimate debt. 
Pay attention to sales patterns
Patterns form predictions. Once you have had a season of sales you should have the beginnings of a very important data set – your sales patterns.
This revenue should already be logged in your books or automatically reported on within your accounting software solution. So really there's no reason you should not be analysing this existing sales data and using it to predict your cashflow.
Know when your busy periods are and know when your quiet periods are as this can then be useful for more accurate budget forecasting.
Get your team involved
Budgeting shouldn't be purely the domain of the business owner. Get your staff in on the act too. Handing out responsibility for various aspects of the budget while maintaining oversight can be a positive move on two fronts. 
First, it will empower and engage your employees to be involved in the profitability of the business that employs them, potentially saving on needles expenses. Secondly, it spreads the load and releases some weight off your shoulders when it comes to handling numbers, stocks, sales, and forecasts.
Budgeting techniques
There are a plethora of specific budgeting techniques available to small business owners to pore over and immerse themselves in. But guess what? You don't need to know them.
To dive too deeply into various budgeting systems and formulas is a great way to create unnecessary confusion, especially when more pressing small business tasks are at hand 
Frankly, all you need is a budgeting or accounting app to take this task off your hands and automate the process using real time figures.
While the design of a budget should be undertaken in tandem with a trusted advisor, the mechanics and upkeep of a small business budget are best managed with simple budgeting software.
Use an app
Use a budgeting app. Just do it. 
If you enjoy tedious hours of entering receipts, exporting Excel files, creating reports and trawling bank records and credit card statements to track your spending, please ignore this – but we're sure you're in the minority. If you don't enjoy manual, shoebox accounting, you really need to get a dedicated budgeting app. 
There are countless premium options out there for the savvy budgeter and all will save time and energy you may be wasting by tracking your expenses the old way.
An inexpensive, full-blooded accounting app like Reckon One tracks most metrics such as sales and remains the most competitive choice.
If you've invested in proper budgeting or accounting apps and have paid attention to our core budgeting tips, you'll be well on your way to sound financial management and business success.
Free cash flow forecast template
Get your free editable cashflow forecast template to better map out your future sales and expenses for your business!

​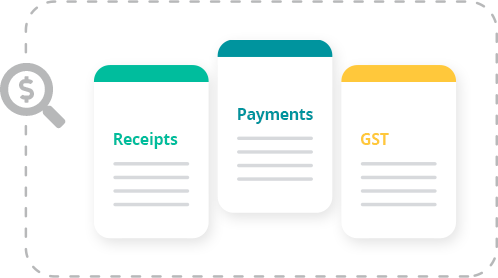 Try Reckon One free for 30 days
Cancel anytime. Unlimited users.