THE ROAD TO RESILIENCE

Morgan Hancock, Morgan Hancock Photography
4 min read

Never get too comfortable, because things can change at any point without any notice.
Morgan Hancock, Freelance Sports Photographer
Sports-lover Morgan Hancock was never very good at playing on the field, but he's always had a keen eye for photography. At 24 years of age, he's already built a successful solo career and had his pictures published in many reputable newspapers including The Guardian and MSN. Morgan spoke to us about the need to continually diversify and upskill, his love of sport and how he's using his time productively during the COVID-19 lockdown.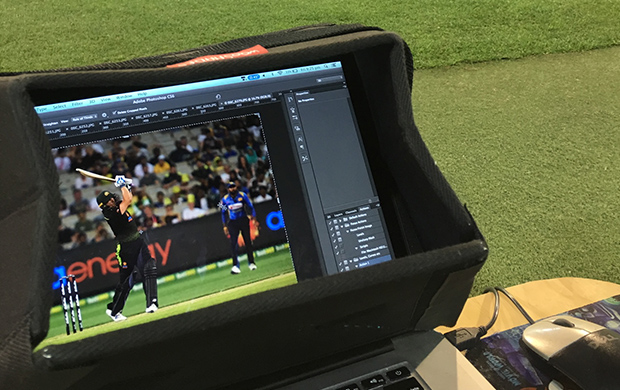 I started out doing photography in high school and realised that I really enjoyed it and I was really interested in sport. I studied photography at university and worked throughout high school with different footy clubs. I also developed skills in other aspects of photography. It's picked up ever since then.
I work with clients to fulfill their needs across a range of sporting and social events. It could be a seminar, a group meeting, a 21st birthday or an 18th birthday.
It's the people that aren't really famous that I find the most interesting. No two days are ever the same and you get to meet people who have really cool experiences and knowledge.
One of my greatest achievements would have to be working my way up. It's a really competitive industry, so I'm always motivated by climbing the ladder and getting better jobs. I suppose it's really easy to be motivated when I've got heaps of friends out there that are achieving things and kicking goals.
"I started from the bottom, doing junior sport early on Sunday mornings to working in elite and international sport. I've had my work published by different websites and magazines, which has been cool. "
I recently photographed the ICC Women's T20 World Cup. It was at the MCG in front of almost 90,000 people.
After losing a consistent client, my income was cut and I learned not to become too complacent. I felt pretty average at the time but I realised it was time to branch out a little bit more. I was just photographing events and sports at the time.
After it happened, I took on more portrait and commercial work, realising there's a lot more money in that. I've picked up way more skills since then and the ability to work in more aspects of photography. It definitely triggered me to work harder and smarter as well.
It was a good opportunity to learn I needed to branch out more, create new work and market myself in different ways. Personally, I learned to never get too comfortable in a situation because things can change at any point without any notice. Not being complacent means you're always going to be trying to work harder, keep clients and develop skills on the side that you can work with in the future.
Everything events and sports related has dried up thanks to the COVID-19. It's pretty hard when you're trying to make a living and you've got nothing to make a living off.
While events are frozen, I'm taking the time to upskill myself. It's a good opportunity to learn a whole new range of skills online, from different types of photography to marketing courses.
I think resilience is being able to bounce back from a bad situation and not just bounce back, but bounce back stronger than you were before. That's what I'm trying to do. To businesses that are struggling, I'd say "there's always opportunities to learn more." We're pretty lucky with the amount of resources available on the internet, whether that's watching YouTube videos or online learning tools.
As someone who's had no formal training in business, it's been really important to have a simple and easy-to-use software system. It's not something that you can afford to make a mistake in.
Whether it's invoicing or sending a quote, people are going to judge your professionalism on something like that.
Once COVID-19's all over, I'd love to emerge being a more talented photographer and have learned more in marketing and business. It's about learning how you can overcome big challenges like this and move forward – using it as a chance to grow.
Find out more about Reckon One software here.
Accounting software that works as hard as you do

Take the hassle out of your everyday accounting, payroll and compliance needs through affordable, easy to use solutions.