THE ROAD TO RESILIENCE

Christine David, Founder of IT 4 Retirees
4 min read

You pick yourself up and realise there are so many people who are struggling, too.
Christine David, Founder of IT 4 Retirees
Many businesses have turned to technology to keep servicing their customers' needs during COVID-19. But what do you do when online is the obvious solution yet your clientele struggle with the digital world? Christine David of IT 4 Retirees spoke to us about being inspired by her computer illiterate parents and rapidly shifting her delivery model from solely face-to-face teaching to digital lessons during the COVID-19 lockdown.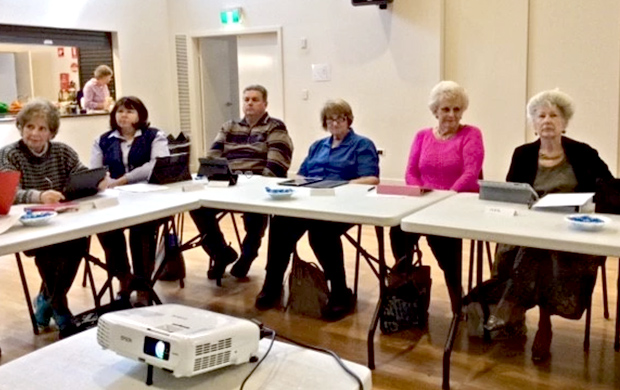 I started IT 4 Retirees about five years ago because I wanted to help people like my parents navigate the digital world. My parents are probably the two most computer illiterate people I know. I thought, "I would like to have someone that could come and help my parents with their IT needs." Someone who was patient, caring and understanding.
It's a real leap of faith learning something new.
Over the last five years, we've grown to a team of 19 trainers and we're based in NSW, QLD, Vic and SA. Our motto is patience, knowledge and care – and that would sum up our trainers.
Learning to use a smartphone or a tablet is incredibly challenging for elderly people and they just feel very vulnerable. It's essential our trainers are caring, every step of the way.
"We've been very fortunate with the business, but the main challenge we're facing is COVID-19. Our whole delivery model has been centered around face to face."
All of our classroom training, all our private lessons where we'd go to someone's home and help them, all our speaking engagements have grounded to a halt. Our revenue stream went from really good, to not much at all. You start off thinking, "Oh, the business is gone. Basically the five years of hard work is all down the drain. All of our standard delivery models aren't feasible in the current climate."
But then you pick yourself up and realise there's so many people out there who are struggling too. People that are stuck inside their four walls and need our services more than ever.
To help with cash flow, I applied for the JobKeeper as well as the small business cash boost. I also examined all my expenses and renegotiated where possible. I'm now paying accounts in installments and I've delayed any non-essential purchases. Because of the essential nature of our services during COVID-19, I also applied for grant funding to provide services to our most vulnerable at no cost to the individual.
You try and put the cart before the horse.
We did a lot of research about the right solution and landed on a platform that enables us to remotely view any device. We can now conduct a private lesson remotely. We can speak to the individual on the phone and guide them through everything. The feedback has been really positive. It has opened up a new world.
I think the key to staying afloat and resilient in tough times is just thinking a little bit differently. You need to open your mind more laterally to think of a different way to connect and reach your target audience. Nothing is ever set in stone. For me, resilience is the ability to bounce back. Whatever is thrown at you, you just pick yourself up and try to find ways to soldier on.
Reckon has enabled us to automate the bejesus out of everything we do and really track what we're doing. It takes payments via PayPal, clients can EFT, it does all of my reporting, as well as my monthly and quarterly annual reports and budgeting – and it's all done with the touch of a button.
I really love the ability to easily email the invoice and the fact it's linked with PayPal. A lot of my clients use PayPal, so they can pay using that electronic mechanism rather than the old cash and check.
Reckon has freed me up to spend more time on the business, rather than in the business. And now is absolutely the time for me to be doing that.
Find out more about Reckon One software here.
Accounting software that works as hard as you do

Take the hassle out of your everyday accounting, payroll and compliance needs through affordable, easy to use solutions.