Reckon Single Touch Payroll App
Free and easy Single Touch Payroll (STP) reporting from your mobile
ATO approved mobile app
The Reckon Single Touch Payroll App is an ATO approved solution for micro employers with 1 to 4 employees. Available on iOS & Android you'll have STP compliance in your pocket. So, you can manage STP compliance on the go from your mobile – wherever your business takes you!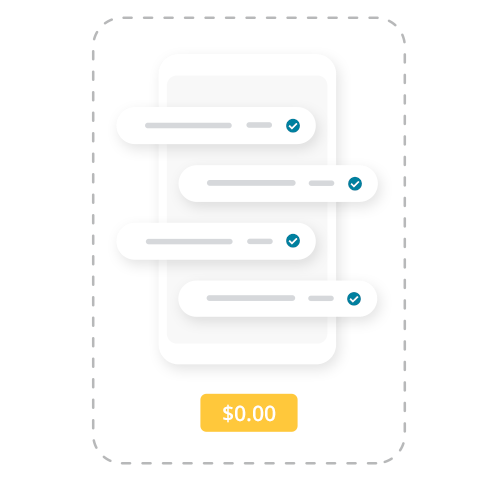 Free Single Touch Payroll compliance
We are sharply focused on supporting Australian small businesses and reducing the cost of compliance – that's why the Reckon Single Touch Payroll app is 100% free! This will help micro businesses be ATO compliant without adding to their expenses.
Send an STP report in minutes
Once you've downloaded the app, simply set up your employees, enter the payroll data from your pay run and hit submit to lodge your STP report to the ATO. It's simple to set up and you can easily repeat the process every pay run, giving you time to focus on more valuable tasks in your business. Perfect for employers who already have payroll software handled but need a solution to stay STP compliant.
​

Secure and trusted brand
Reckon is a publicly listed ASX company with strong financials employing over 300+ people in our operations across the world. With over 30 years of experience in the software industry we're passionate about providing small & microbusinesses the right tools to help them get in the zone, grow their business and be STP-ready. Plus, we keep all your data hosted in Australia!
​
See the STP app in action!
See how easy it is for small business owners to send Single Touch Payroll reports to the ATO. Simply set up an employee, enter their Gross Pay, PAYG & superannuation info into the app from your pay run and send off your STP file to the ATO. Once your reporting through STP you don't need to provide payment summaries & your employees can see their info in myGov in almost real-time.
Download the Reckon Single Touch Payroll App now for free
Free & easy STP reporting from your mobile.