RECKON CLOUD POS
Manage your employees
Set-up user permissions and track the performance of your employees.
Flexible permissions and user roles
Managers, full timers and seasonal casuals – all your employees are different so assign them user permissions accordingly. Choose from the user roles Manager, Cashier, and Employee Only so you have complete control of who can do what in your store.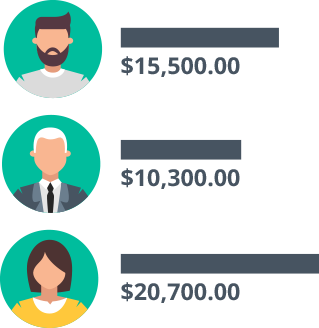 Maximise employee sales performance
Want to know which employee has sold them most? Export out all your sales and see how much each employee sold so you can track their performance or calculate sales commissions. Also useful for identifying which employees may need improvement.
Monitor sales and transactions
Reckon Cloud POS assigns an employee to every transaction as part of the the checkout process so you can see which transactions were created and by whom. It's handy for checking discounts and refunds and keeping an eye on your store even if you aren't there.
Try Reckon Cloud POS today!
An affordable, easy to use point of sale system with everything a small business needs to grow.
Try free for 14 days