Introducing the new Reckon Payroll
Get ready for STP Phase 2 compliance and enjoy a host of new features to enhance your payroll experience. Upgrade before September 30.
Check out the new Reckon Payroll
A fresh new look, the latest technology and improved workflows make processing pay runs quick and easy!
Why you'll love the new Reckon Payroll
Get STP Phase 2 ready
The new Reckon Payroll is STP Phase 2 ready, so you'll have peace of mind knowing that your payroll processes are in line with the latest regulations. When you upgrade you can access the easy migration checklist that helps you prepare your data for the ATO, ensuring a smooth transition to STP Phase 2 by 30 September 2023, when Reckon's deferral concludes.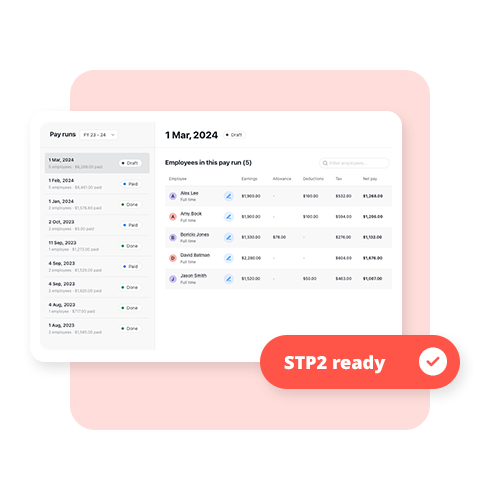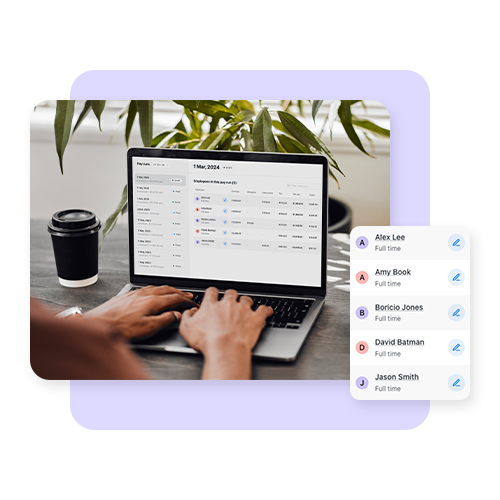 A modern design with improved workflows
With a modern design and improved workflows, the new Reckon Payroll boasts a fresh look, powered by the latest technology. This upgrade makes navigating the platform easier, streamlines pay runs, and replaces GovConnect with direct STP submissions to the ATO. Additionally, the login screen has been optimized for efficiency, saving you valuable time.
Take your payroll on the go 
The upgrade comes with a complimentary mobile companion app, allowing you to manage your payroll anytime and from anywhere. Your data synchronises seamlessly across devices, ensuring flexibility and convenience. Look forward to the app's release in September.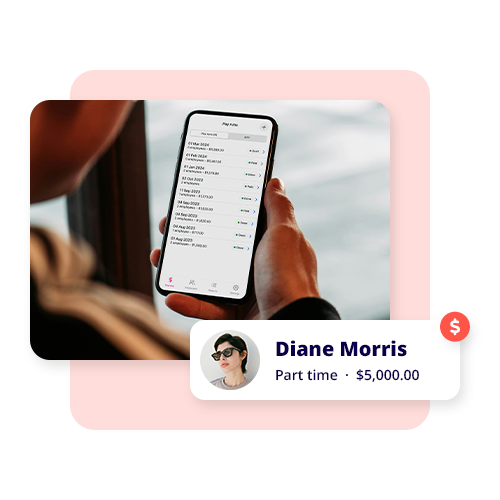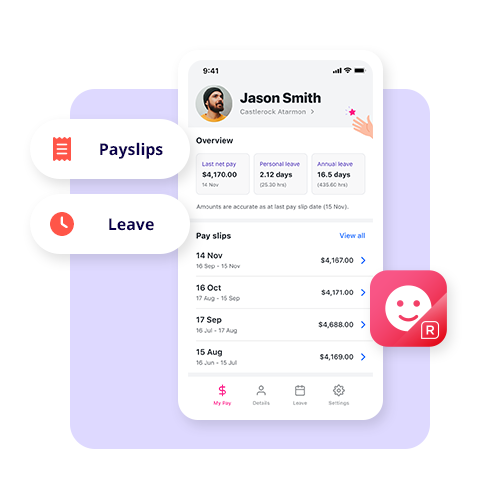 Empower your employees with their own app
Your employees will benefit from the employee-facing app, enabling them to access payslips, leave balances, superannuation, and more directly from their smartphones, no matter where they are.
Frequently asked questions
When will the new Reckon Payroll be available?
The new Reckon One Payroll will be available in-product via the green banner at the top of your Reckon One book from August 15.
Is the upgrade free?
Yes, the new experience has no additional cost.
Is there any training or help docs I can view?
Why have MFA requests changed?
As part of the upgrade, customers with access to Reckon One Payroll will be required from Monday 14 August to complete an MFA request immediately after logging in to the Reckon Portal each day.
We know this change may add a little extra time to log in, however, it is a mandatory ATO requirement and one of the most effective measures to protect your account against cybersecurity threats. MFA will be now be asked immediately after login to the Reckon Portal, this will be required once every 24 hours.
What happens to my current payroll data?
There is no requirement to migrate your data. Your data will automatically populate in the new Reckon Payroll, so you can get back into it straight away.
When do I need to upgrade by?
All Reckon One Payroll customers are required to move to the new experience by 30 September 2023. Reckon's STP Phase 2 deferral concludes on this date, so it's important you have moved to the upgraded experience by this date to ensure your business is compliant.
Please allow plenty of time to move across to the new experience and avoid interruption to your payroll.
How do I upgrade?
From August 15, you will notice a green banner at the top of Reckon One. From here, click the 'Check it out' at the top of your Reckon One book and follow the prompts.
Please be aware that once you move to the new Payroll experience you cannot go back to the current Reckon One Payroll.
Where can I get more information?
Join one of our upcoming webinars
Webinar: Getting to know the new Reckon Payroll
Mon 21st August, 12:00pm – 1:00pm AEST – Register Now
Tues 22nd August, 4:00pm – 5:00pm AEST – Register Now
To view the new payroll experience, click the 'Check it out' button in the banner in Reckon One from August 15.