Reckon SuperStream
Simplify your superannuation obligations.
Powered by Ozedi.

What is SuperStream?
SuperStream streamlines superannuation by enabling the data to be sent electronically between employers, funds and the ATO. Ozedi was the first SuperStream gateway helping over 50,000 businesses since 2013. Reckon has partnered with Ozedi to provide easy SuperStream compliance for our customers.
A single transaction across multiple super funds
Ozedi SuperStream allows you to submit a single transaction no matter how many funds you are transacting with. This means that even if employees are with different funds, you can make all the necessary super contributions in one batch. Saving you time and money in manually processing individual contributions to each super fund!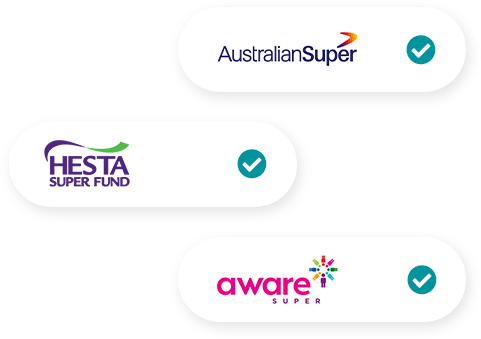 Stay in control of cash flow with flexible payment options
You can pay your contributions directly from your bank account using your banking software. You control the payments rather than a third party determining the payment date and debiting your account in their timeframe.
Ozedi also allows you to pay your superannuation using an American Express card to fully automate the process. You can even earn reward points when you pay super on your Amex via RewardPay!
Available for Reckon One, Reckon Accounts Desktop & Hosted
Reckon Accounts and Accounts Hosted will produce a SuperStream Alternate File Format (SAFF) file that you upload to Ozedi. Reckon One Payroll (Medium) will automatically upload your SAFF file to Ozedi. Ozedi manages the distribution of remittance advices to the superannuation funds and you can make payment directly from your bank account or using American Express to complete Superannuation compliance.

Sign up today
Register on the Reckon SuperStream portal.
Lodge SAFF file
Lodge SAFF file to Ozedi either directly from your software or via file upload depending on your product.
Pay via EFT or AMEX
Pay your contributions directly from your bank account or an American Express credit card and earn reward points.
SuperStream compliant
Be confident you've met your employer super obligations!
Reckon SuperStream Pricing

Sign up for Reckon SuperStream today
Simplify superannuation with Ozedi SuperStream & your Reckon software.