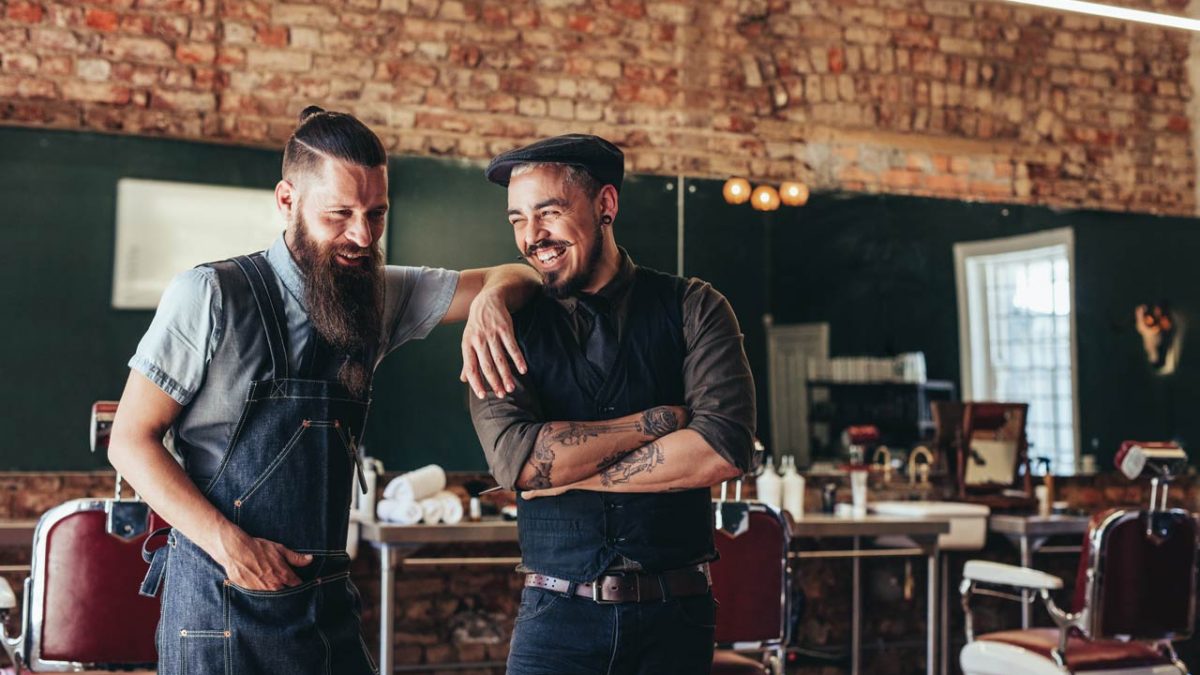 How to attract customers to your business: 5 valuable considerations
So I heard you are running your own business now? That's really great. But I also heard you have no customers? That's a shame, it would seem your business is not long for this world then my friend.
Customers are not just core to your business they ARE your business. This is not rocket science, no customers = no business. So is it towel throwing time? Not yet. First let's find see if we can't attract and retain a few more customers with some simple tips.
1. Provide excellent service
Businesses claim to provide excellent service all the time. It's extremely easy to make this assertion; put a few 'values' on your website, try to answer the phone without insulting someone and voila, you are a service icon! Yeah, no.
To provide truly exceptional service is what retains your customer base. To do this you need to go further than your competition and this needs to be observable in your deeds, not in your words.
It needs to be an absolutely sincere effort that targets the core of your customer and what they really want, what they came for. Give them this and then… give them even more!
Service is composed of your both your people and your deliverables, synchronise these for maximum effect. Giving away freebies, going the extra mile to achieve a result and ensuring pleasant and competent customer interaction will all help. If you need further guidance, this article provides 9 tips for providing excellent customer service for SMEs.
2. Modernise your website
You need to invest here, you really do. If you aren't online you don't exist, if you don't rank on google, you don't exist, if your website is unattractive, hard to navigate, or doesn't convince a customer they are in the right place, you may as well not exist either.
Keep in mind:
"Websites promote you 24/7: No employee will do that." ― Paul Cookson
Website design has grown in leaps and bounds over the years and constant updates are a necessity.
Consider the following:
SEO – how do you rank for your keywords?
User Experience – is your web design intuitive, attractive, fit for purpose, simple and easy to navigate?
Mobile Friendly – ensure your site is multi-device compatible. Free mobile friendly tests from Google will analyse your site and report if it is easy to use on a mobile device.
Online chat – Consider an online chat function to engage unsure visitors.
Searchable – make sure you have indexed your site and made it fully searchable.
One important thing to remember about websites is that people have grown short attention spans, a recent study by Microsoft revealed the average human attention span at 8 seconds, so don't waffle on in your copy or you will lose potential customers. Keep it succinct and then chop it in half again.
3. Tap into social media
I'm sure you already have the basics covered, right? Right!?
At a minimum you will need your business to be visible and active on LinkedIn, Facebook, Google Plus and Twitter. If you have the scope, add Instagram, Youtube, Pinterest etc.
The first consideration here should be brand image, ensure you have consistent brand being displayed to your customers to build trust and familiarity– control your images, your colours and your copy, keeping it consistent.
The second should be content. Source, share and importantly, create, your own outstanding content that is interesting and useful to your potential customers without being an obvious sales pitch. As David Meerman Scott once said
"think like a publisher, not a marketer". What do your customers actually want to read?
Having said that, you should also include offers, promotions and case studies where possible. Don't forget to also allocate a certain budget for paid social spread – this is a modern necessity which ensures coverage and visibility in the cobwebbed forest of social media.
Thirdly consider frequency, you need to show your customers you are active, to do this ensure you have a high frequency of posts without overstuffing your channels with useless fluff. Keep it quality and keep it frequent.
4. Get interesting with your marketing
Firstly, let's assume you have some sort of marketing plan. How is that working out for you? Hmm, maybe time for a few tweaks then.
Let's make sure you have your website, EDM's and social keyed in first. Your basics. So what about something more interesting and targeted that really dials in on your customers?
I recently received a marketing fax through our main office printer. Due to the unfamiliar sound and unexpected delivery, the surrounding desks were all momentarily interrupted and intrigued by the nostalgic method. What a great way to cut through the noise of email and telephone marketing.
How about hitting the streets with some sidewalk chalk marketing – including chalk stencils and freehand messages. You can use this method to direct people to your door or advertise your social media handles and offers.
What about targeted sponsorships? By piggybacking on well publicised events that appeal to your customer base you have won half the battle. But be selective and specific. Do you have a surf oriented brand? How about sponsoring the local nippers or ocean swim?
What about utilising strong brands and websites already in existence? Think about daily deal websites like Groupon or Catch of the day and whether organising a promotional offer on such sites would suit your product. Groupon claim that 90% of their campaigns are immediately profitable for businesses in Australia, it could be a great revenue opportunity for an SME during an otherwise slow period for business.
The point here is, marketing has boomed, messages are everywhere and we are always connected. You need to cut through the fat like acid. You need to be different. Speaking of which…
5. Clearly differentiate your business
What kind of business are you? What separates you from the herd? Let's assume you have entered into your business because you located a gap in the market. Right!? Let's hope so.
Differentiation is a huge cornerstone of advertising and marketing your business, Uber didn't get where it is by carbon copying the taxi industry. Have you created a Unique Selling Proposition yet? If not, this article will help you create a USP to differentiate your business.
Once you've established a USP and pinpointed the concrete ways you are different, you are better, you are more niche, you are more valuable, you then need to attach this to your customer profile and ensure your message appeals to your target. Then you need to hit it and hit it hard. Use all of your avenues above to pound this idea home and bellow it from the rooftops at every opportunity so that your differentiation is inseparable from your brand.