WooCommerce Powered by Wbsync allows you to automatically sync your data from WooCommerce to your accounting software.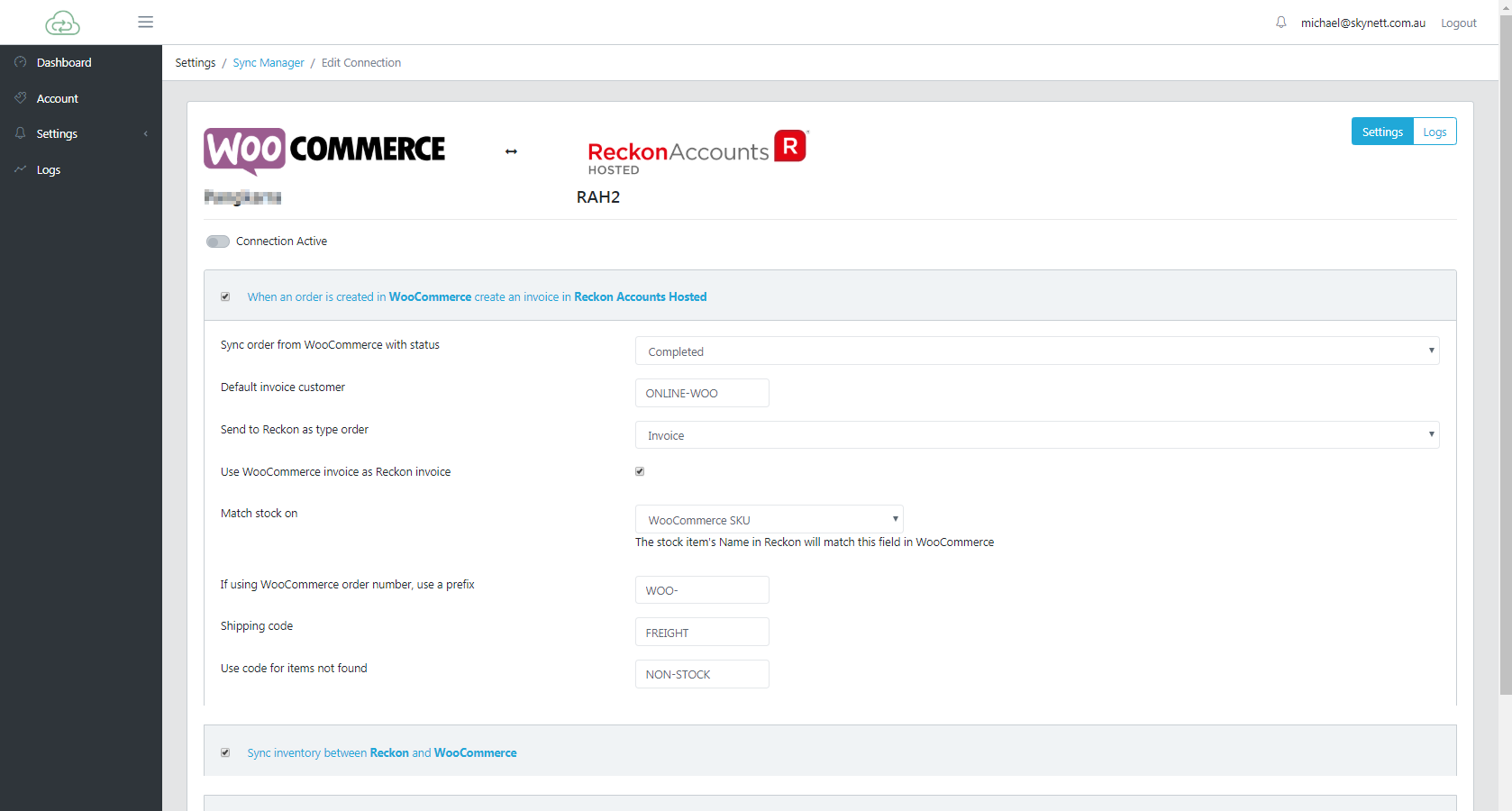 Key features
Automated workflows
Simple setup
Automatically bring in data from different sources
Why use this app?
Automate data entry into Reckon > make this reckon Accounts Hosted.

Remove double handling

Save time and money
Who is it for?
Our app is designed for small, medium and large business who are manually entering data from WooCommerce into their accounting software. We aim to remove errors and wasted time by synchronizing data quickly and automatically.
What type of data is shared between the app and Reckon?
Customers
Items
Pricing
Invoices