You can rely on Wageloch to make managing your team a breeze. Wageloch's simple, single platform automates all your rostering, staffing, time and attendance tasks. So it's easy to take care of business anywhere, any time, on any device – desktop, web or on the mobile app.
Wageloch integrates seamlessly with powerful payroll, POS and bookkeeping platforms. You can even connect it with your existing systems and apply your award rules and pay rates. So you spend less time on admin tasks and more on what matters most.
Wageloch is backed by an Australian team, guided by family values of integrity, teamwork and respect. Proudly local and family owned since 2006, Wageloch will help you get the job done – and done well.
Key features:
Electronic rosters with easy access to staff budgets, qualifications, and allowances.
Flexible biometric clocking options including fingerprint scanner, facial recognition, password / PIN, iris scanning, RFID or mobile phone with GPS pinpoint location.
Award interpretation – we work with you to set up customised rules that automatically break down the worked hours into a timesheet for your payroll system.
Easy Reporting – Including wages to sales %, staff budgets, and rostered times Vs paid times
Leave management – staff can request leave and shift swaps through our online portal, or mobile app.
Why use this app?
Save on data entry – timesheet hours are automatically entered into Reckon Payroll so processing payroll is reduced to a few button clicks.
Who is it for?
WageLoch is designed to work for small businesses who want to control their staffing costs and run their businesses more efficiently. It is also highly beneficial to businesses providing payroll services to multiple clients, or chain stores that want to implement a uniform rostering and time and attendance solution across their businesses.
What type of data is shared between the app and Reckon?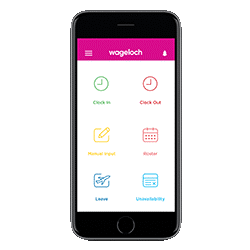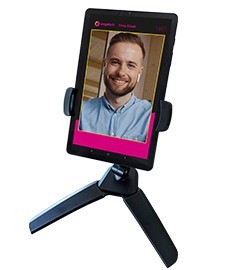 Most of my time was spent on processing payroll manually and fixing up mistakes. With WageLoch, payroll is now done more efficiently, giving me time to focus on other tasks. I would highly recommend WageLoch to any bookkeeper who has to juggle payroll with bookkeeping.