One-click payroll – calculate, pay and file in minutes.
Payroll calculations, payday filing, rosters and timesheets, all in one simple app for your mobile and desktop.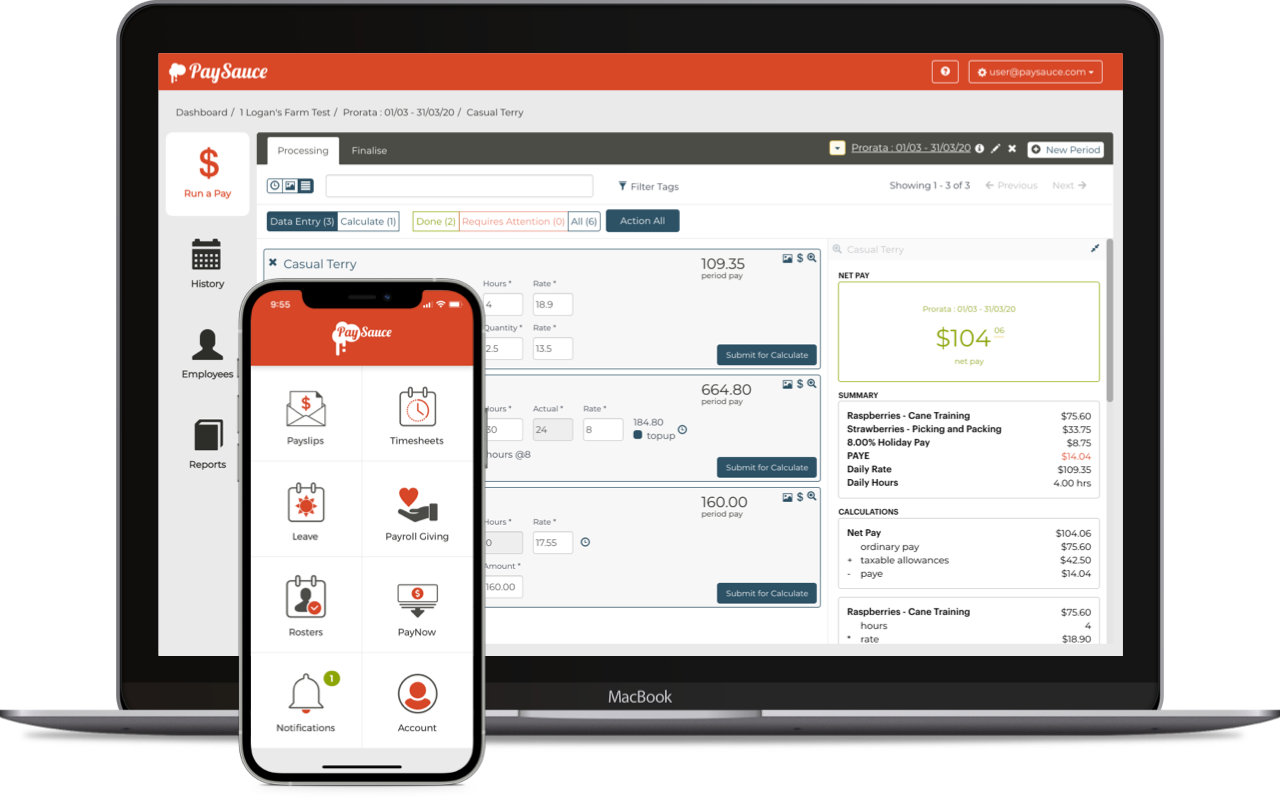 Key features
Unlimited Pay Runs
Payroll Calculations
IR Payday Filing
Employer Mobile App
Employee Mobile App
Standard Payroll Reports
Standard Payslips
No Bank Fees
Free Onboarding
Email Support
Phone Support
Automated Banking
PayNow
Integrations
Mobile Timesheets
Custom Costings
Branded Payslips
Rosters
Why use this app?
PaySauce calculates wages, PAYE, KiwiSaver, holiday pay and any extra obligations, pays your staff and the tax man, sends payslips and reports, and files with the IR. All you have to do is approve timesheets and leave.
Who is it for?
PaySauce is suitable for all businesses and we're especially great with small and medium enterprises and first time employers.
What type of data is shared between the app and Reckon?
Customers
Payments
Invoices

It is an easy to use system, the people that run it are friendly and helpful, it's just a no-brainer.