A full featured job management system for busy tradies who need to run their business on the go.
AroFlo and AroFloGo are Job Management software platforms for trade businesses.
If you're a smaller operation AroFloGo covers your basic needs. Like scheduling, quoting, invoicing and time sheets – to name a few.
As you grow, you can upgrade with ease to AroFlo. Or perhaps your business needs AroFlo now?
AroFlo is a full-featured solution for trade and service-based businesses. Manage jobs through their entire lifecycle—from the initial query and quote all the way to final invoicing.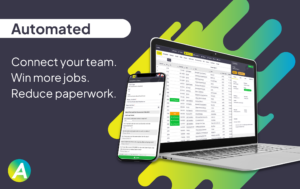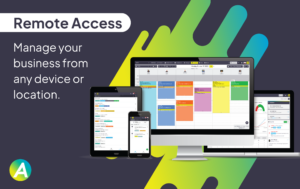 Key features:
Job Tracking – Manage your entire business using one seamless system – from the office or in the field. Track every job from start to finish, no matter where you are.
Service Management – reinvent your service delivery to set yourself apart from competitors. Wow customers with workers who can access all job and client information on the spot.
Field Mobility – AroFlo runs on smart phones, tablets and other mobile devices so you stay connected with your teams out on-site. Field technicians can use their phones to access everything they need on-site.
Simple Scheduling – Assign field staff to jobs in real time with a simple drag and drop using your AroFlo Calendar. Create crews of staff and assets so when a job schedule changes, everyone gets updated in one hit.
Easy Timesheets – Banish timesheet paperwork forever. With AroFlo, your field technicians can quickly and precisely log time spent on jobs for accurate labour billing.
Instant Invoicing – AroFlo lets you generate invoices immediately for prompt customer payment – you can even create online invoices from out in the field.
Project Management – Manage large projects from the one screen. Track current project costs, estimated values and amounts already invoiced.
Quotes and Estimates – Produce detailed, accurate and professional quotes. Generate fast online estimates to win more profitable contracts.
Reckon Integration – Combine the accounting power of Reckon with the strength of a full featured job management system for an easy flow of information. Do all of your work in the one system.
Workplace safety and OH&S – Staff can fill out JSAs, view SWMs or complete risk assessment checklists from their phone or tablet, flagging any workplace safety issues immediately.
Why use this app?
Transform your business with one powerful system. Automate and streamline work processes and administrative tasks.
Manage your business from any location – on the job, in the office, at home, or even on holidays.
Stand out from the crowd by consistently delivering prompt, reliable customer service.
Watch your profits soar with increased business efficiencies and staff productivity, and slashed operating costs.
Deliver large scale projects on time and within budget.
Fall in love with your business again – more time for family, friends, or even chasing new business ventures.
Who is it for?
AroFlo was designed by a tradie, for other tradies. The system was specifically created to meet the unique needs of the trades, field services, maintenance and project-based industries.
What type of data is shared between the app and Reckon?
Customers
Payments
Sales orders
Invoice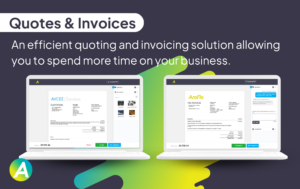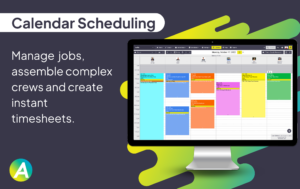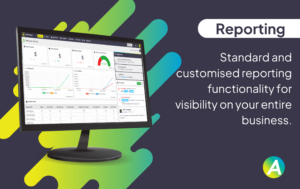 AroFlo freed me up to chase new business – including starting a new company. It changed my life!