VIRTUAL CABINET
Document Portal
Share documents online with clients, suppliers, and colleagues via a simple, secure and audited system.
Publish, collaborate, distribute and sign-off documents from anywhere
It's in the cloud
Access your documents wherever, whenever, and enjoy a paperless workflow.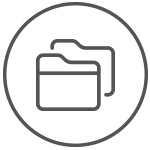 Secure document delivery
Using bank-level AES-256 bit encryption, every file transmission is secure and in full compliance with data protection laws.
Secure environment
Documents are held in an environment where only the recipient can gain access. Multi-layer security and multiple firewalls provides top-level protection for your data.

"The portal is part of our strategy to embrace technology and it is a strong differentiator. We are finding that clients are moving to us because we are promoters of cloud accounting and we support new aspects of technology that make it easier for us to do business with them. It's important to be up to speed and one step ahead."
– Laurence Moore, Prime Accountant
Free guide: Electronic document management & secure document transfer for your business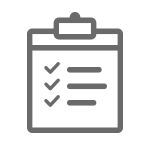 Audited document ownership
Full end-to-end audit process means every document transaction is verified when a file is sent, and when it is received.
Seamless integration
Publish documents directly to the Portal from your Virtual Cabinet Document Management system.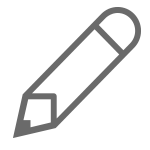 Digital signature capability
Provide a seamless end-to-end sign off process for clients! Clients can digitally sign for documents via the Portal.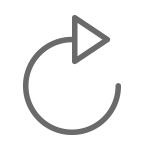 Document retraction
Just sent the wrong document? No worries! It's easy to retract a published document from inside the Document Portal.
Alerts & live reports
Automatic email alerts notify when a documents requires your attention or has been actioned.
Live reports track the status of a file i.e. viewed, actioned, downloaded.

Multiple devices and apps
Work on the go! The Document Portal can be accessed directly from your smartphone, tablet, PC or Mac.
Mobile & tablet apps also available.
Don't just take our word for it, take it from our clients !
Our Document Management system and Document Portal has revolutionised the working lives of accountants, bookkeepers, and professionals just like you.
Hear what our clients have to say about Virtual Cabinet and the Document Portal.
World-class local support
See why Virtual Cabinet clients love dealing with our support team.
"We have found support to be really good, very responsive, and we have also found a happy mix between being sufficiently resourced to deal with a problem, but also know them on a first name basis, so when they come and visit our office, they know our systems inside and out."
Shaun Mary
"The transfer of data from the old system to Virtual Cabinet was handled really well and the on site training was excellent. The customer support is also very good and members of staff give the impression that they actually care about you."
Chris Humpage
"From first contact to the installation the advice and support we received was first class, which has continued while we are getting used to the system."
Jerry Heans
Arrange a free consultation today
Want to learn more about Virtual Cabinet and how it can improve productivity for your business?
Leave your details below and one of our friendly team members will contact you.
Alternatively, call 0845 166 1165.