RECKON ONE
All the features you need to grow your business
Get started in minutes, only pay for what you need.

Core
It all starts here. Manage cashflow, payments, receipts and budgets; produce over 20 types of reports; reconcile bank transactions and have total control over user access to the accounting software.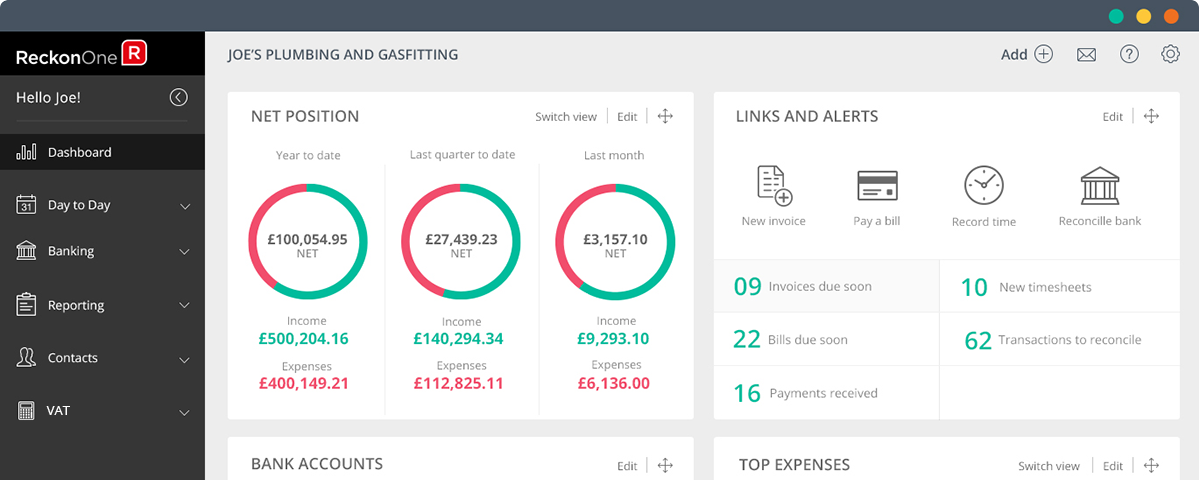 "Consistently saved me 10 hours per week in bookkeeping time."
Ken Morrison, The Celtic Bakery
Try free for 30 days then choose
See how each of our modules works in action at no cost to you.
Cancel anytime.
Start my 30 day trial