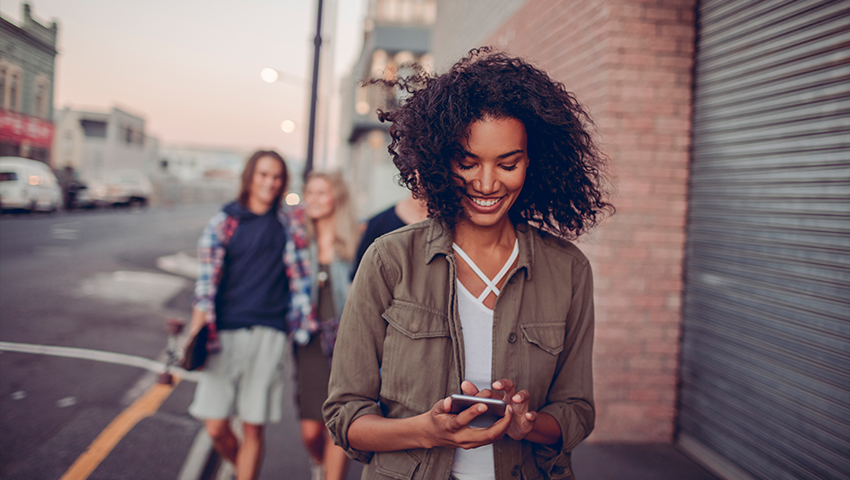 Is this really the end of cash?
Since the rise of online banking, ATO crackdowns, eCommerce, and the effects of the COVID-19 pandemic, the future of cash is looking grim. Is cash still king? It's increasingly uncertain.
Let's unpack the modern story of cash in Australia and investigate its viability and emerging functions in an increasingly cashless economy.
The historical decline of cash in Australia
In 1974 Australia introduced its first bank cards. Within two years, over one million Aussies were making card-based transactions. And so the decline of cash began.
According to a report from the CBA, as of January 2019 EFTPOS access terminals in Australia had grown to over 975,000 units. This is one of the highest terminal rates in the world. Concurrently, ATMs are becoming rarer. We're now seeing the lowest numbers for ATMs since 2010, sitting just below 30,000.
Recent RBA statistics have revealed that the average Australian makes more than 500 electronic payments per year. This rate makes Australia the sixth most cashless society in the world.
This speaks volumes to the business community's adoption of in-person and online card payments, which is easily eclipsing cash and corresponding with strong consumer confidence in electronic payment methods.
"It looks like a turning point has been reached. It is now easier than it has been to conceive of a world in which banknotes are used for relatively few payments, that cash becomes a niche payment instrument" – RBA Governor, Dr Philip Lowe
The RBA further outlines the modern trend of cash rejection, in a recent report:
"The share of total retail payments made in cash has fallen from 69 per cent in 2007 to 27 per cent in 2019".
The COVID-19 effect
The global COVID-19 pandemic has had interesting effects on how businesses and individuals function in the economy. We saw the meteoric rise of eCommerce, delivery business models, remote working, and card transactions.
The other effect was the decimation of the use of cash.
Since in-person transaction were down during lockdowns, cash use dried up. Further enhancing this effect was the widespread refusal to accept cash and coins due to the risk of transmitting infection.
In fact, from 2019 to 2020, the use of cash plummeted around the globe. According to FIS Global,
"Cash represented just 20.5% of global POS transactions in 2020, a dramatic 32% reduction from 2019".
Pandemic induced cash hoarding
Interestingly, according to the Reserve Bank,
"demand for banknotes was extraordinarily high over 2020, despite a sharp decline in the use of cash in day-to-day transactions."
This means that people were in fact hoarding cash, while not spending it.
This is a common effect of periods of economic uncertainty and hints at the psychology behind the value of cash to insulate against perceived economic threats. This phenomenon illuminates the fact that cash will still have its value as a store of wealth for consumers and businesses alike.
Government crackdowns on the black economy
One sign that cash is losing its king's crown can be found in government regulation. Through its crackdown on 'grey' and 'black' markets, we've seen a few restrictions creeping into business expenditure.
Following the Turnbull government's 2017 taskforce enquiry into the black economy, we very nearly saw business transactions of over $10,000 criminalised.
The proposed law, known as the Currency (Restrictions on the Use of Cash) Bill 2019, was eventually defeated in the Senate. Had it passed, we would have seen businesses who accepted or paid in cash (over $10,000) facing two years jail.
On one hand, proponents of the law saw this as a way to defeat criminal tax avoidance and money laundering. Others saw this as a fundamental threat to personal liberties and freedom of choice.
While that particular law failed, as noted by the ABC, it's almost certain that a similar proposal will be floated in the not-too-distant future. Cash is now on notice.
"The Government is sending a strong message to the community," said Deputy Treasurer and Minister for Housing, Michael Sukkar, "that using cash to avoid obligations and potentially engage in criminal activity is a serious matter that requires a sufficient level of deterrence."
Cash may not be king, but it will still have a seat at the table
Despite the documented decline of cash transactions, accelerated through pandemic effects, it's a fair bet that cash will continue to have its day as an 'emergency' fund.
Electronic payment systems aren't immune from fault and failure. If cash were to become relatively extinct, there would be risk of an ill functioning economy should outages and system failures be prevalent.
The other aspect is inclusion – all people, no matter what technology they possess, can access, and use cash.
We can look to Sweden for some hints here, who are leading the way to a cashless society. Only 2% of payments in Sweden are currently made in cash. However, the Swedish government has just put a stop to the removal of cash from the economy, as it would negatively impact vulnerable members of society.
While the decline of a cash economy is plain to see, we haven't seen the end of cash just yet. We may never see a world completely devoid of colourful polymer assets. Cash may have lost its crown, but it will still have a seat at the table.