While many of us may have dreamt of becoming celebrities when we grew up, the celebrities in the list we've put together below once dreamt of becoming accountants.
Check out our list of quirky celebrity (wannabe) accountants and let us know, would you trust them with your books?
1. Eddie Izzard – Comedian
Before leopard print and mascara entered his world Eddie Izzard was dabbling with an accounting degree, well drowning would be a more apt description. The comedian-to-be supposedly failed all of his exams in spectacular fashion and was reportedly then ousted from the prestigious University of Sheffield. But as one door closed, another (back) door opened and lead Eddie to fame on stage as the rambling, gender bending comedian beloved by audiences around the world.
2. Chuck Liddell – MMA/UFC Fighter
Former UFC Light-Heavyweight Champion Chuck Liddell has made a career out of annihilating his opponents in both the MMA and UFC arenas, but there was a time when figures and finance were this fighters weapons of choice. In 1995 Chuck graduated with a Bachelor of Arts in Business and Accounting from California Polytechnic University. While completing his degree he honed his skills by competing as a Division 1 wrestler, ensuring that not only could he eat pain for breakfast but he could do its taxes too.
3. Kenny G – Musician
The saxiest member of this countdown, Kenny G has had the adult contemporary music scene ensnared (on loop) with his smooth jazz tones since the mid 80s, making him the bestselling instrumental musician of our times. During his early years, and minus his trademark locks, Kenny G majored in accounting at the University of Washington in Seattle while moonlighting as a sideman for prominent local musicians. Despite graduating magna cum laude Kenny chose to pursue a career in music, a decision many muzak aficionados are glad he made.
4. John Grisham – Author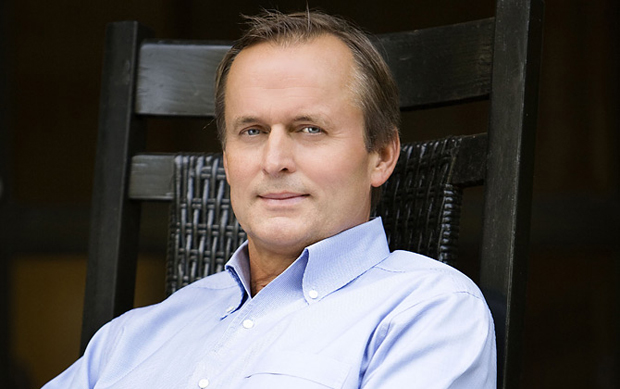 It should come as no surprise that the bestselling author, lawyer and politician behind many beloved legal thrillers once held aspirations of becoming a tax lawyer in his youth. After changing universities three times John attained a Bachelor of Science in Accounting from the Mississippi State University in 1977. His experiences in accounting later drew him towards further study to become a tax lawyer where true to form he shifted his gaze yet again, this time to civil litigation. Eight years later he released The Firm, which The New York Timesdescribed as, "Written with such relish about the firm's devious legal practices that his novel might be taken as a how-to manual for ambitious tax-law students."
5. Mick Jagger – Musician
Taking out the prize for shortest amount of time spent studying accounting and earning himself the top spot in our countdown is celebrated Rolling Stones front man Mick Jagger. Reportedly lasting less than a year at the prestigious London School of Economics on a scholarship the rockstar-to-be found himself at a crossroads after reigniting his childhood friendship with Keith Richards and fellow guitarist Brian Jones. Mick split his time between his studies and rehearsals until it became apparent that a decision had to be made. Ultimately he dropped his accounting and finance aspirations in favour of the rock 'n' roll lifestyle and would go on to revolutionise the music scene of the 60s. Not a bad achievement for a man who readily describes leaving university for music as, "totally stupid."
Which, if any, of these celebrity accountants would you let look over your finances?