Access your entire practice in the cloud
The only Private Cloud designed for Australian and NZ accountants
Access your IT infrastructure from any device
Access all your desktop software (both Reckon and non-Reckon products) from wherever you are, on any device via our online practice management software.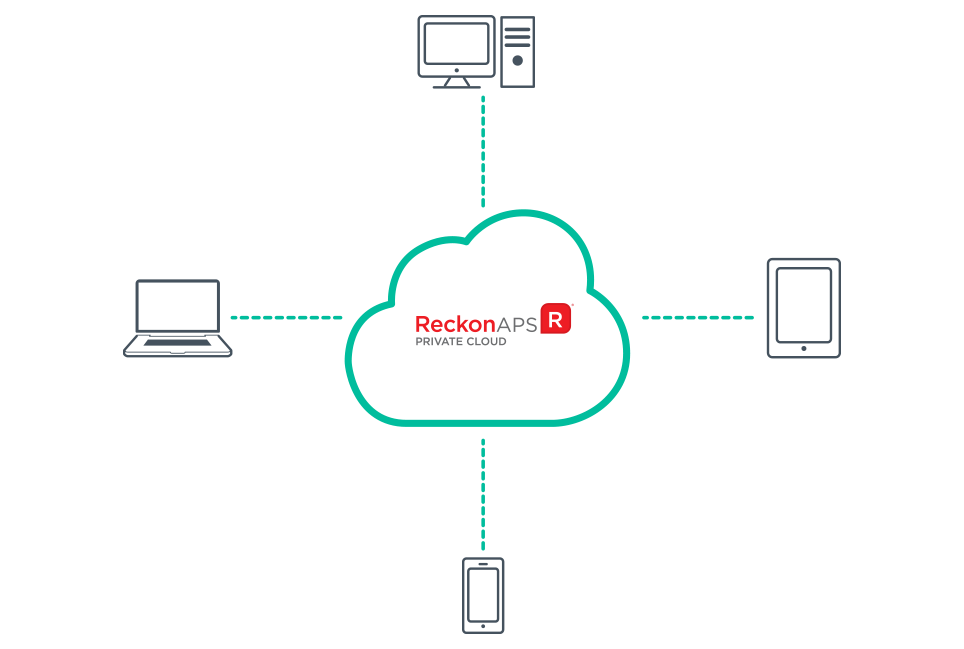 Unlimited storage and automatic backup
Have peace of mind knowing that we backup you data hourly

Safe and secure
Your data is secured with state of the art security and technology to ensure business continuity.

Designed for New Zealand accounting firms
Because we only host Accounting practices, we know how your business works. We understand industry best practice and what you need to be successful.

Managed updates and upgrades
Management of Reckon APS products is dealt with by the Reckon APS support team, including all ongoing updates and upgrades.
Flexible and scalable
Our online practice management software provides flexibility. As your business grows, we simply scale your IT infrastructure to match.

Convenient monthly subscription
The Private Cloud works on a subscription pricing model with one monthly fee, and no up front cost for the design and implementation of the cloud infrastructure.
CASE STUDY
It's one of the best decisions we made!
Find out why Equity Partners chose Private Cloud, and why they're so happy about it.