Pinch Payments provides you with the ability to accept recurring or one time direct debit or credit card payments from Reckon Accounts Hosted. 
Use an authority to debit to ensure that recurring billing is always processed on time. You can also reconcile invoice payments with your bank statement with no monthly fees.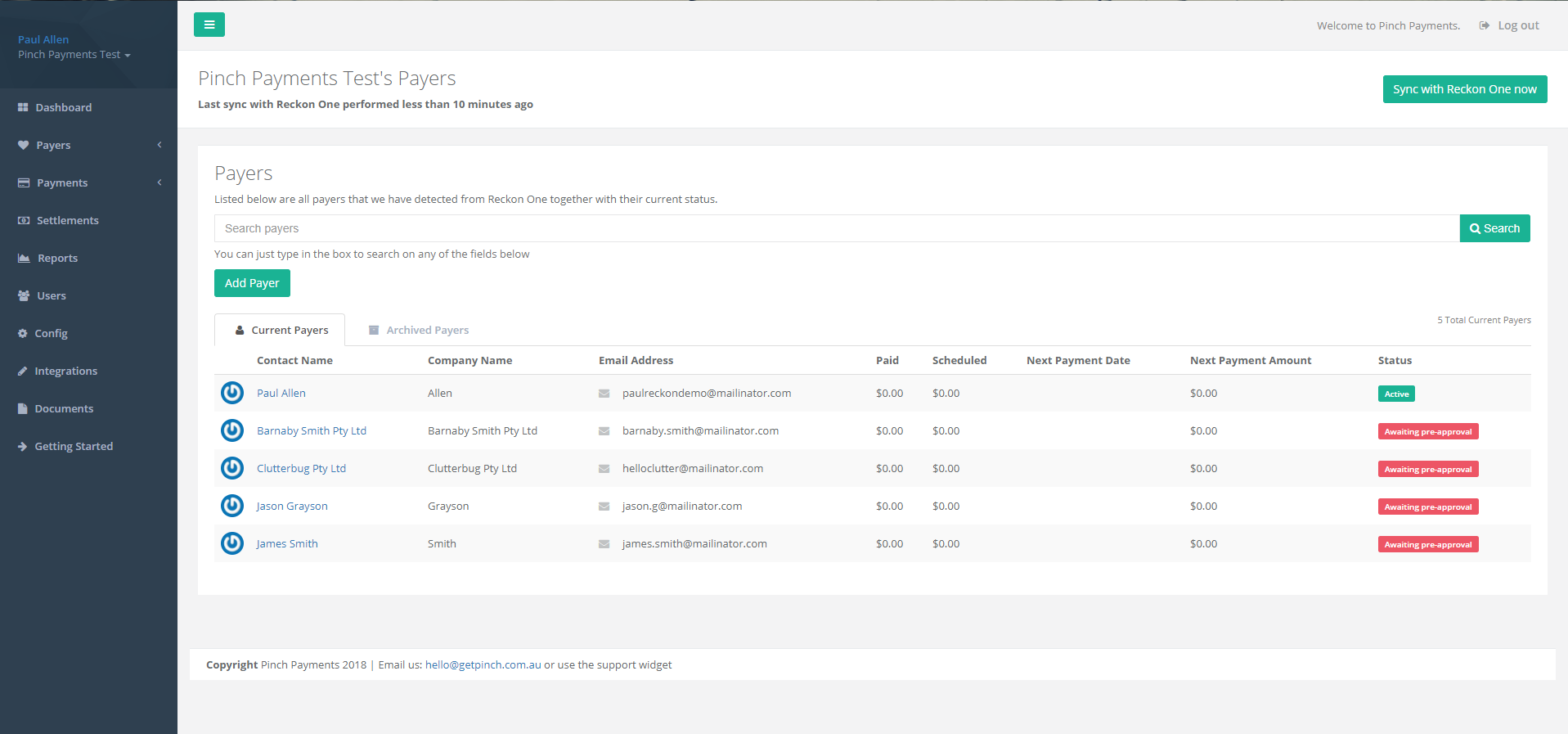 Key features
Authority to debit for recurring payments
Accept direct debit bank account and credit card payments
Payments are automatically synced to your Reckon One file
Secure payment page – all payment information are handled securely
All payment information handled securely
2-way sync: you can also create invoices for your clients in Reckon One
No monthly fees or setup fees
Why use this app?
Reduce the amount of time spent managing your books

Get paid faster with online invoicing and spend less time chasing your clients for payments

Secure storage of your clients' payment details
Who is it for?
Pinch Payments is designed for small and medium sized businesses that need a more effective, yet simple way to manage their invoicing and payments.
What type of data is shared between the app and Reckon?
Customers
Payments
Invoices