Control all documents, share information, improve productivity and archive securely in one place.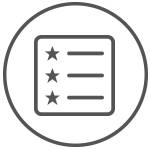 Be organised
Have all your documents automatically stored and updated in the one place. Includes full version control and audit trial.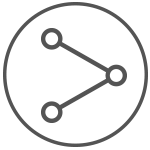 Streamline workflow
Create a paperless office and eliminate clutter while adhering to standards for legal admissibility.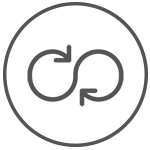 Easy integration
The Virtual Cabinet Document Management system seamlessly integrates with all major practice management systems and core business applications.
See integrations.

"We chose Virtual Cabinet because of its ease of use, powerful search facilities, flexibility in configuration to match our systems and integration with our accounting system.
This, in particular, allows us to file and retrieve information directly from our accounting system at the touch of a button"
– Peter White, Stewart Fletcher & Barrett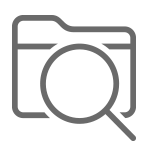 Instant search & retrieve
Simply search for a client file or combine the client file search with some further refining criteria e.g. Period End.
Even the content of the document is searchable!
Automatic email filing
E-mails and attachments can be automatically sorted into the client file in your client relationship management system.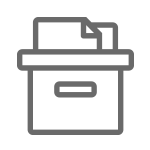 Automatic outbound filing
Client related documents printed from your practice management system are automatically captured, imaged and stored onto the client file. No more manual filing!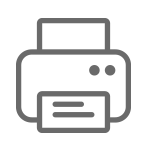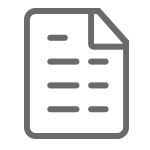 Filing made easy
We've made filing a cinch. Just drag and drop files into the correct cabinet or folder. It's that simple!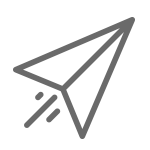 Efficient mail distribution
Post routing to in-trays allows for fast, audited distribution of daily documents. Documents can be dragged and dropped into other in-trays and additional "sticky notes" can be added for comments.

"It's very satisfying to be able to access our clients' information instantly using the search function and answer any queries that they may have immediately. As well as improving our efficiency, we are also freeing up valuable storage space and using less paper!"
– Kay Daniels, Daniels Accountancy
Don't just take our word for it, take it from our clients !
Our Document Management system has revolutionised the working lives of accountants, bookkeepers and professionals just like you.
Hear what our clients have to say about Virtual Cabinet.
World-class local support
See why our customers love dealing with our support team.
Virtual Cabinet stood out because it was just the best looking product on the market. The security element was obviously number one for us, we did not want to be uploading documents into the cloud that could be hacked. We would not trust our client data if we do not have complete faith in the system.
Richard White
We have found support to be really good, very responsive, and we have also found a happy mix between being sufficiently resourced to deal with a problem, but also know them on a first name basis, so when they come and visit our office, they know our systems inside and out.
Shaun Mary
When we began the search for the ideal document management system, we were conscious that it would need to integrate perfectly with Open GI. The VC team already recognised this fact and clearly had enormous experience of integration with other systems Their offer ticked all the boxes and it was reassuring to know that they already had many satisfied customers from the ranks of the top-100 intermediaries and smaller firms too.
Mike Anderson