CASE STUDY
Designer Dirt
Handy for businesses that only require Single Touch Payroll (STP) for their employees
Easy and compliant accounting and payroll software for the retail industry
After beginning their careers in the fertiliser industry, Jane Michael and her husband, Ian, decided to back themselves and start up their own gardening supply business.
But to wholeheartedly apply her artistic passion and talents, Jane needed a more viable avenue than a traditional landscaping and gardening supplies shop. It wasn't long after starting up that she and Ian quickly began to diversify Designer Dirt's offerings.
"We started making garden art and structures," shares Jane. "This grew into stocking home and garden goods along with giftware, as well as running workshops."
Soon Jane and Ian were running a successful gardening supply retail business and an artists' workshop. As word spread, their wares became well-known and well-loved among local patrons. They were growing so much; they began looking to take on a few employees.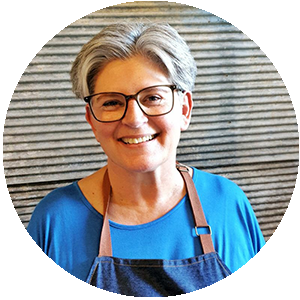 "We're fortunate in that we've been able to keep our bookkeeping very simple."
– – Jane Michael, Co-Owner, Designer Dirt, Albany
THE CHALLENGE
After growing to the point of bringing on staff, Designer Dirt needed an STP-enabled payroll solution to remain compliant
Jodie, our employee, has been in merchandise for years and is also an artist…
While seeking to nurture her business and pursue her art, Jane began building out Designer Dirt's online store and social media following.
"I wasn't on any social media until we started Designer Dirt, but I quickly found that needed to change," Jane says. "Today, Designer Dirt has almost 7000 followers on Facebook."
With their thriving brick-and-mortar store, and their solid eCommerce website (run with Shopify) also bringing in orders, Jane and her husband knew that they'd need a few staff to pitch in—pronto.
"We now have four staff on the books to keep things running," notes Jane. "We're here 7 days a week, so we try and make work fun…we often have a fairly long morning tea and discuss everything that's happening."
With staff on their books, she and Ian needed to ensure they complied with the ATO's mandate for Single Touch Payroll (STP). To remain compliant, the business needed an STP-enabled payroll software solution.
Success with Reckon One
While Jane's general bookkeeping and accounting were covered – she still happily uses Excel because it feels very comfortable – Designer Dirt required a basic STP solution to process payroll compliantly.
Jane sought payroll software that was affordable and compliant, and simple to use so it wouldn't take time out of her day. She signed up with Reckon to handle her payroll.

"Reckon One is also extremely helpful in completing our yearly audit. We used to have to bring all the paperwork to our auditors, but now they can access our books instantly"'
– Marie-Claude Pilon, Unit Finance Officer, VICSES Geelong Unit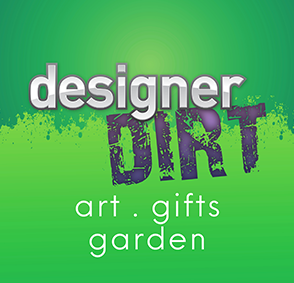 About Designer Dirt
Designer Dirt is much more than a landscape supply store. It's a creative hub for gardeners, artists, and outdoor enthusiasts.
Tucked away in Albany Western Australia's industrial area, Designer Dirt's large array of fantastic garden art, local artwork, and giftware make it a delightful space for all green thumbs and art lovers.
Jane and Ian invite you to visit their premise and online store for friendly service and expert advice…and leave with great tips, locally sourced artwork; and top-notch finishes for outdoor living spaces.