RECKON APS
Software for Accountants
Offering advanced Practice Management software and integrations while meeting compliance.
Become the accounting practice of today with a suite of best-in-class software.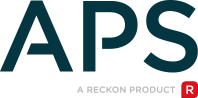 Accounting Practice Solutions
All the solutions you need for your practice and functionality that can be tailored to your practice's needs.
Our Practice Management software gives you a holistic view of your practice, ensures the integrity of your client data, and improves business reporting.
From Tax lodgements to workpaper management, be assured your firm meets the laws and regulations.
APS integrates with a growing list of Platform Partners to extend the capabilities of our core solution.

The system of choice for 70
of the top 100 Australian accounting firms
We are used by some impressive names in the industry, both big and small.
You're in very good hands with Reckon APS.